Good times at the Makerville Conf 2023
We had our first in-person conference on 7th and 8th October 2023. We had some great locally brewed beers, amazing food from Pune's best eateries, and some awesome discussions about hardware, India, manufacturing, and more
We had the Makerville Conference on 7th and 8th October in Pune. We had 14 people sign up for the in-person conference, and it was held from Saturday morning to Sunday evening.
Makerville has mostly been an online community ever since it's inception from 2019. We had our inaugural conference as a virtual event back in 2021. Some of the members who are based out of Pune have met at the Kernel meetups a couple of times other than that. An in-person event was a great way to put a face to the usernames that we have been interacting with for years.
Saturday
On Saturday, we faced a power outage at the venue that lasted pretty much the entire day (perfect timing from electricity department). Fortunately, the weather wasn't so hot and there was a cool breeze in favor of us.
We'd planned for an unconference with no rigid agenda – and that was the right call. There were a lot of discussions that sprung up organically in between introductions and sessions.
To give an idea, pretty much everyone's introduction opened a bunch of tangential discussions and on an average, the "quick introductions" lasted for half an hour per person. We ended up spending the first half of Saturday just getting to know a bit more about everyone.
After the introductions, and the lunch, we had an origami session from Anool (@anooljm) where we made a crow, and a pentagon envelope.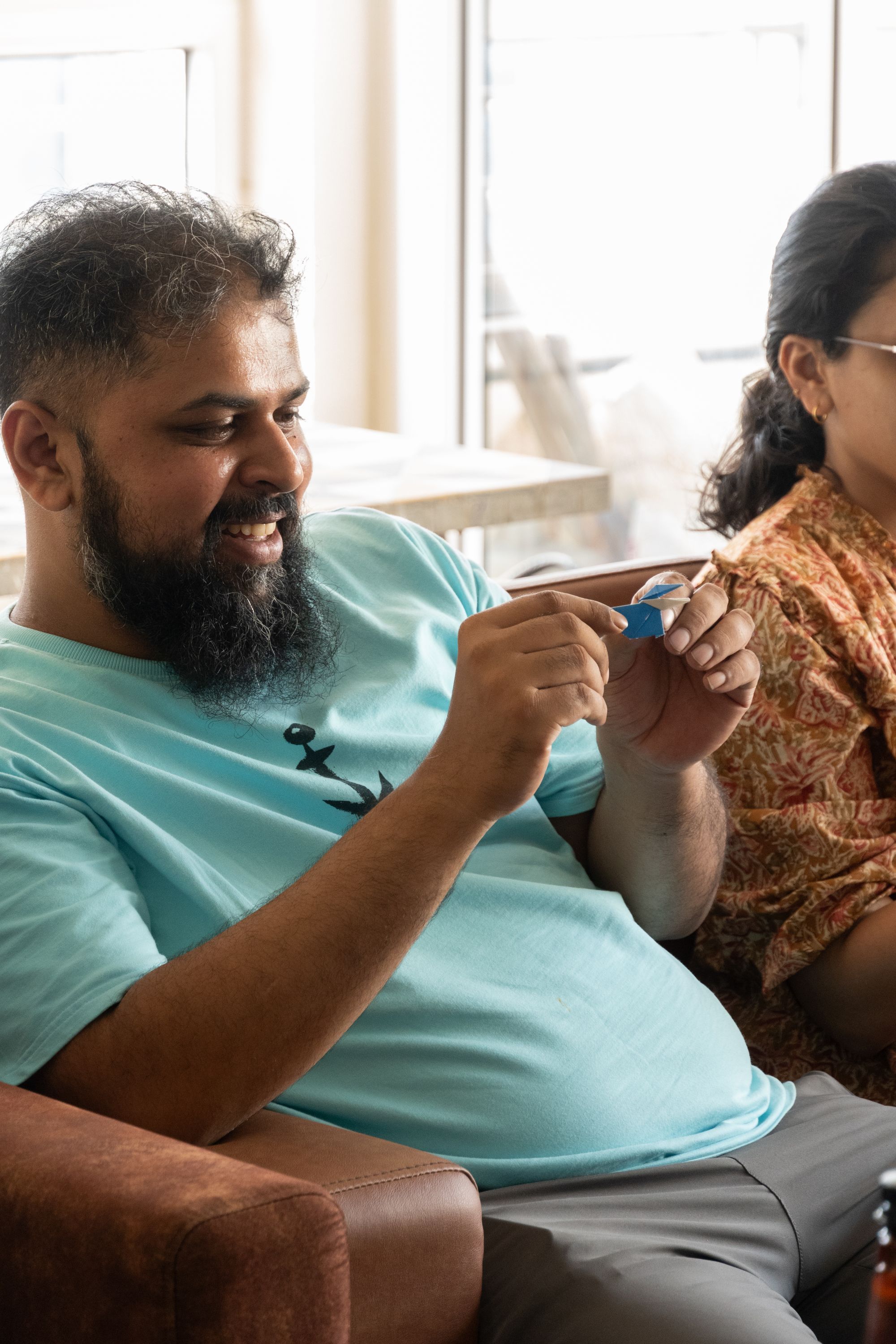 Rituparna had some poi balls that he brought along and he showed us some moves that one can make with them. I couldn't find a photo or video of him showing off his poi skills, but Ritu looked something like this -
As the sun began to set, we started preparing for our barbecue.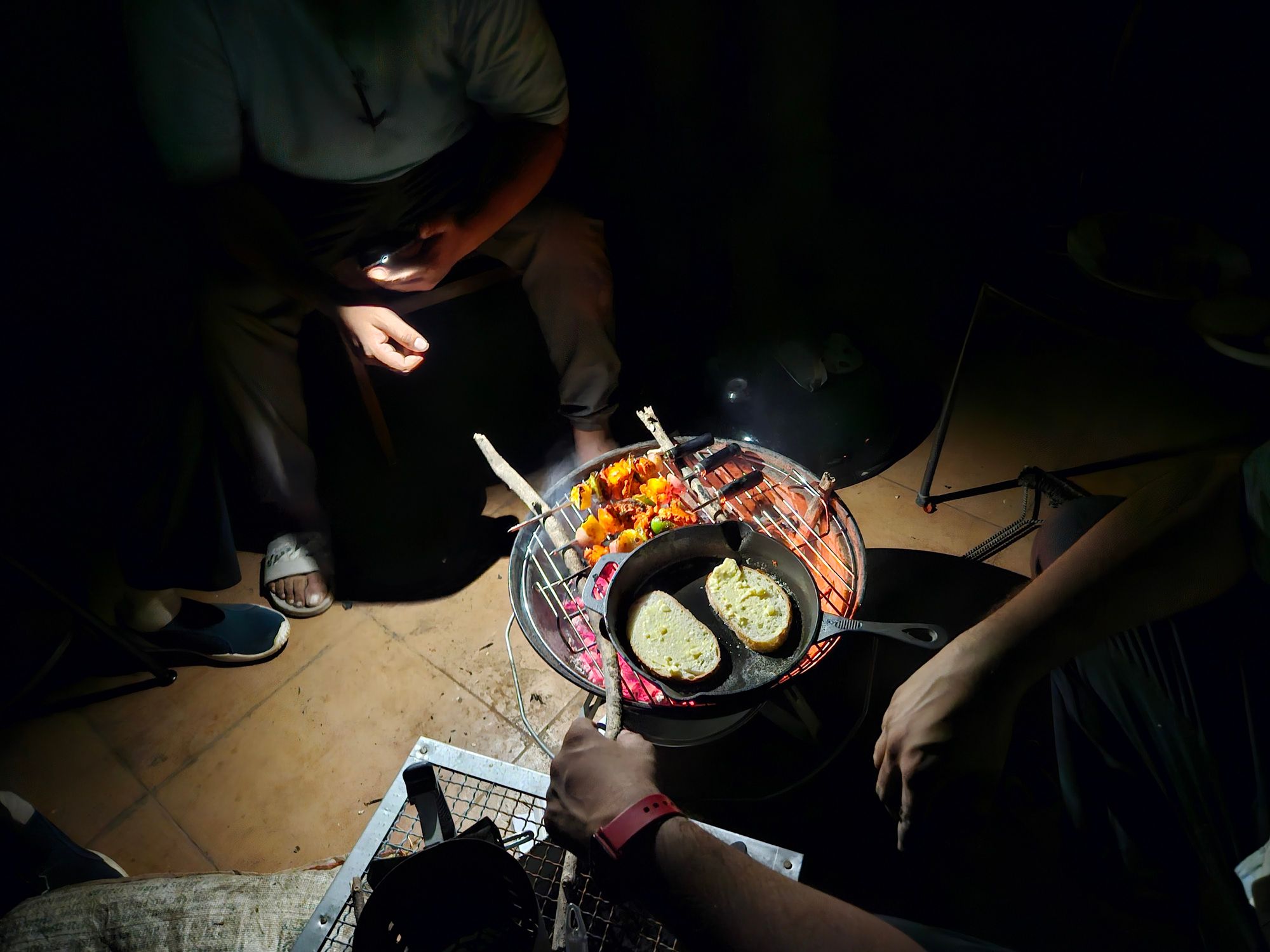 Sunday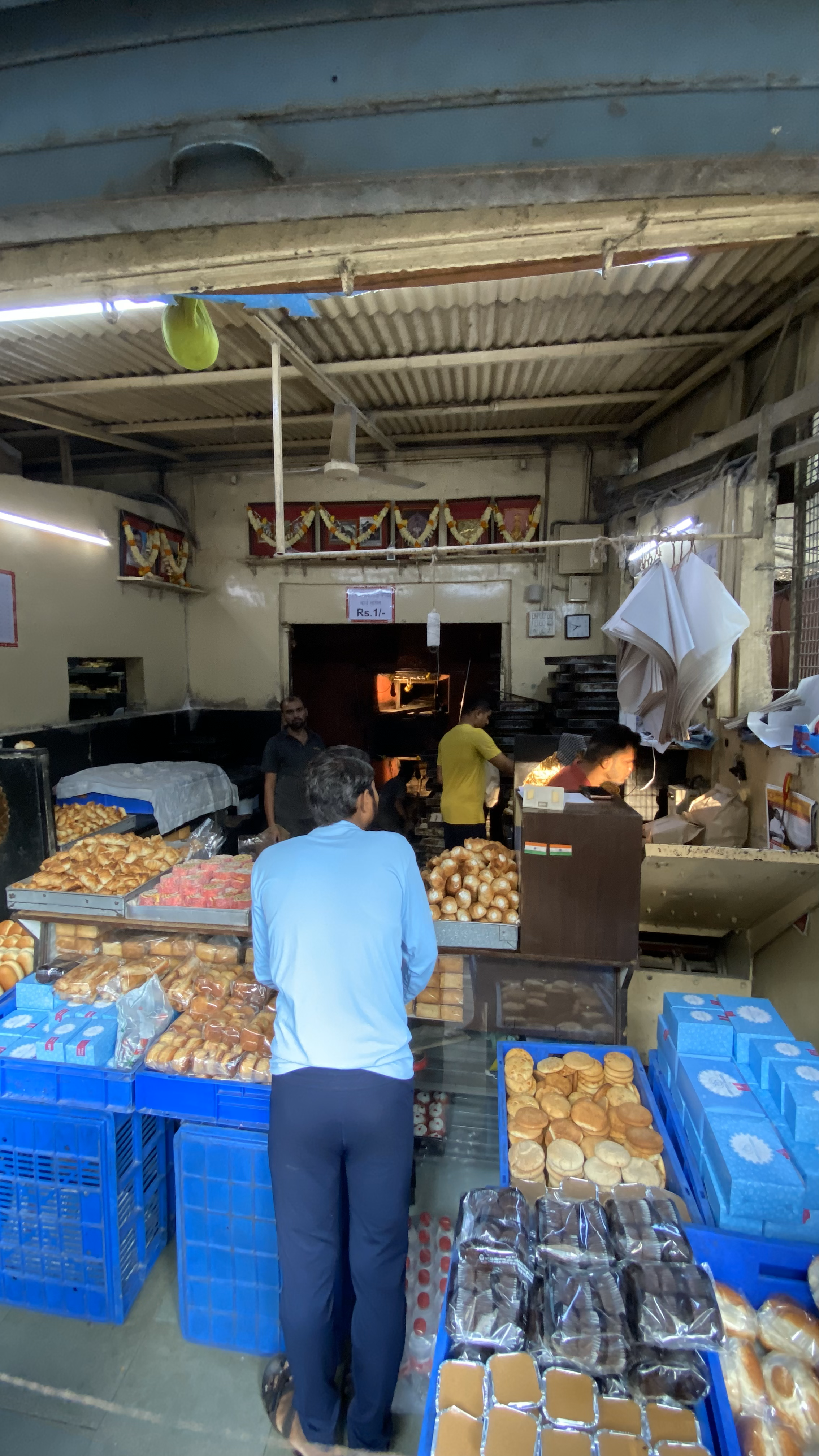 We started off the morning with some tea and breakfast from Santosh Bakery. The cream roll seemed to be an instant hit – I also had to explain that Punekars don't call puffs as puffs. We call them as "pattice"!
After that, Rituparna distributed some yo-yos to everyone, and we spent some time trying to get them to work. The trick as he explained was to pull it up from its lowest point instead of releasing it from the top and yanking it up.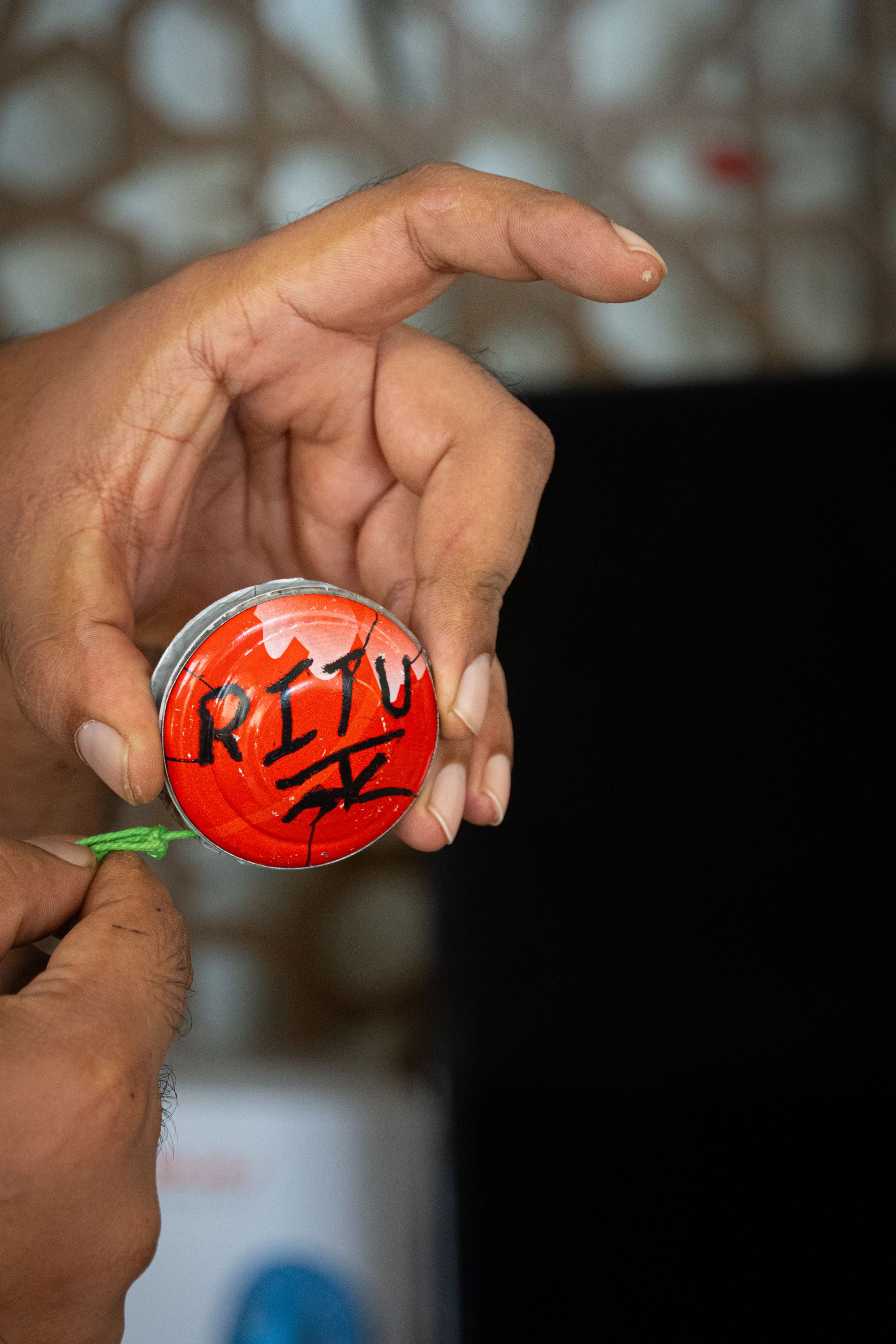 After that began the technical sessions - and what a day it was!
Akshar took the first session and showed us how he's building Vicharak - a new kind of computer with an FPGA as a first-class citizen. He also explained how FPGAs work - LUTs, interconnects, switches and more! His journey getting the complicated PCB manufactured was quite interesting - and opened up discussions about the state of PCBA in India.
Anool took us through designing projects using KiCad and getting them into FreeCAD. He also walked us through some of the basics of FreeCAD.
Amit spoke about how he and Akshay are using Zephyr at mBedrock to make products better and faster.
Kamal's session on Blenders, renders, and tenders was I believe the longest one. He showed us a bunch of his renders for light installations and walked us through his workflow. He also showed us some of the web-based tools he uses and is building to make his workflows better.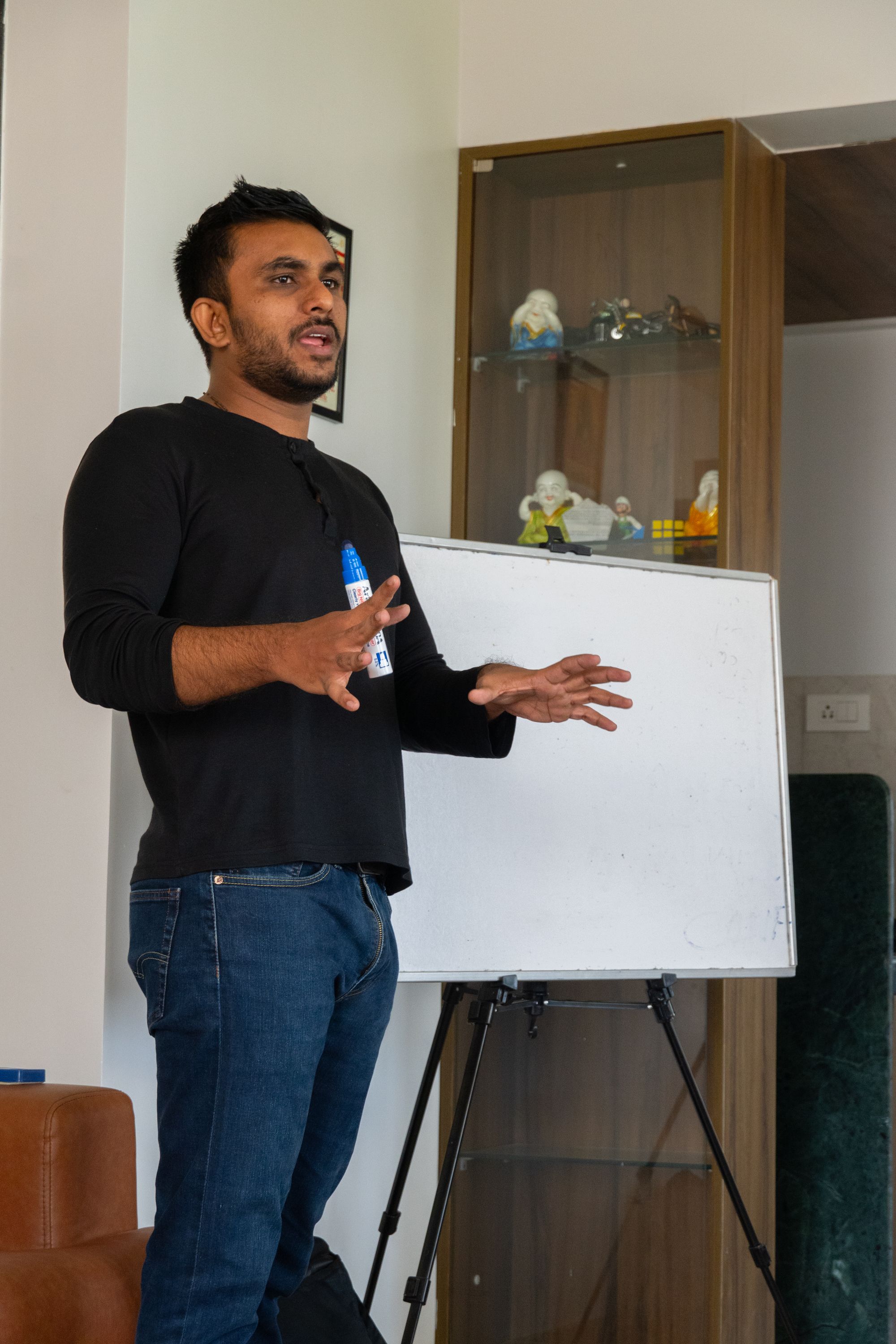 After the sessions, we broke out some Japanese rice wine, some beer, and got back to our food (biryani with some left-over tacos - wild combination, I know.)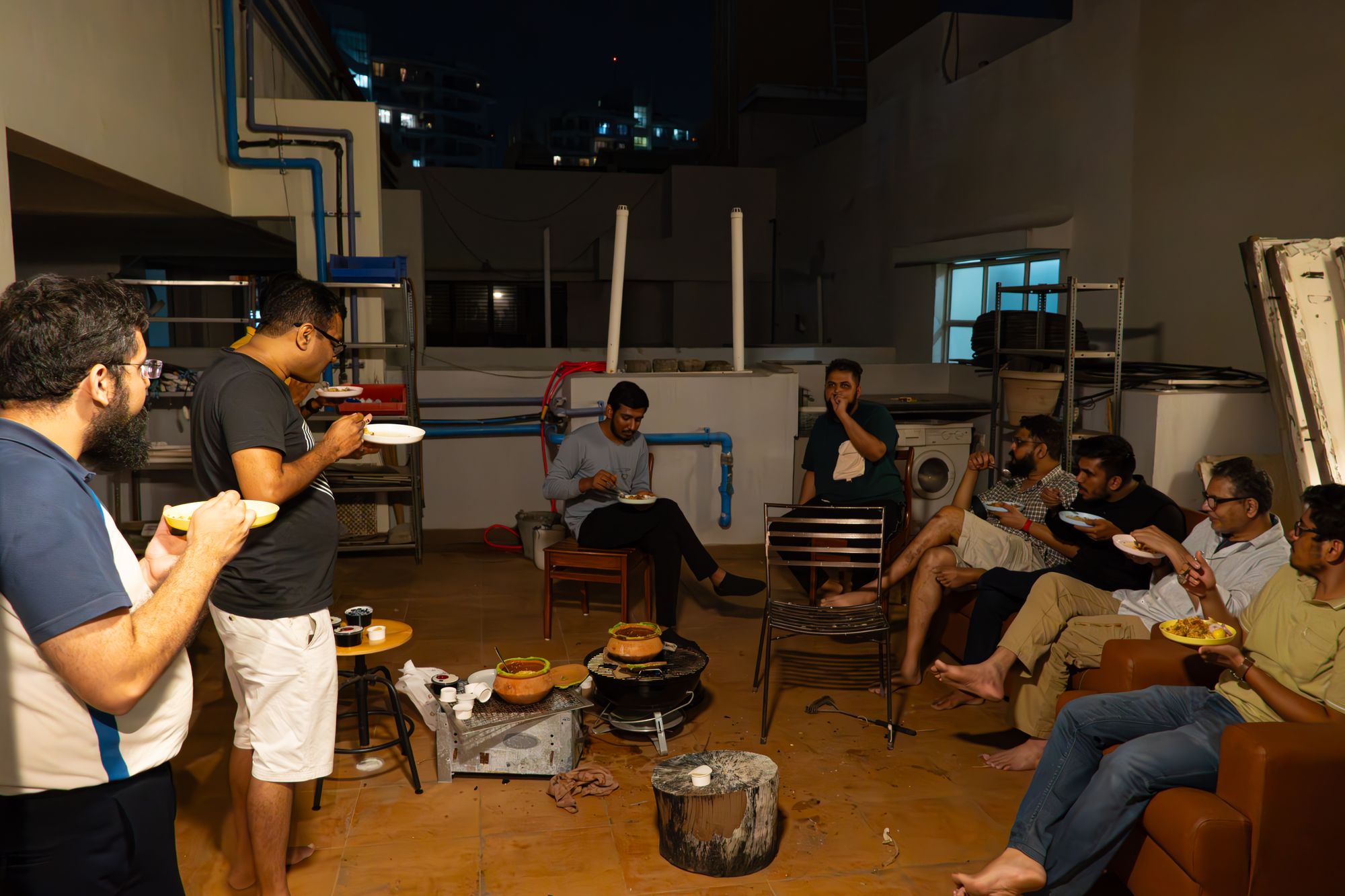 Next steps
Over the weekend - and after that - I had a good chance to talk a little meta about the community itself. We talked about how this group started because IHSN closed, and some of the landmarks like the virtual conference of 2021, traveling hackerbox, our YouTube channel, and more.
After laying out the "how we got here" part, we got into the "where to go from here" aspect of the Makerville community. In no particular order, some of the meta-community things we decided on was as follows–
More admins

This is to ensure that there's no single point of failure for the community.
I have added more folks as collaborators to the wiki repo, so that they don't have to wait for me to approve their PR. Everyone is just advised to push to master.
More folks have been added as admins to the Telegram group as well.
This blog i.e., blog.makerville.io also has a bunch of new members as contributors. Right now, this blog is on a plan that allows for only one "staff" user, but if we see more people using the blog, and their non-staff contributor type of account is causing friction, we'll update the plan to get more staff users.

Telegram channel

Telegram can get noisy. So we have started to use topics a bit more on the telegram group. That way people can mute something that they are not interested in easily.
We are doing a small evaluation of discord - and if it works well, we might move away from Telegram. This is kind of a last resort, because this kind of friction is pretty costly for a community.

Future conferences

Most folks seemed to agree that a conference like this every six months would be a good thing to have.
Surat was a pretty popular suggestion for the next venue - probably because of all the amazing CNC and manufacturing stories that Kamal and Akshar told us! Other suggestions included Makers Asylum Goa and Bengaluru.
The unconference style worked well. Simple introductions took us in different tangents where we ended up discussing a wide variety of topics. Hard to do something like this with a typical conference.
Everyone felt that it would be beneficial to attract non-tech communities to Makerville because we tend to bridge design, artistic and teaching in our community

Wiki & Projects

There's a bunch of more lists on the wiki, thanks to the conference.
There were discussions of new projects that came out of this, and hopefully by the next time we meet we will have some of those materialized - and documented on the wiki.
Thanks
Sparing a weekend, buying a 2000₹ ticket and traveling to some obscure suburb of Pune to meet a community can be a leap of faith. I'd like to thank everyone for taking that leap - especially the folks who traveled from outside Pune! Each and every one who attended had lessons to share and things to learn - and it ended up being two very dense days in terms of learning.
A special thanks to Akshay for helping with the barbecue marinades, Rituparna and Tanvi with the logistics, and Ajit with transport!
There are many members of the community I wish could have made it to the Conf- but the thing with in-person events is that it's hard to work with everyone's calendar. Hopefully, we'll have another conference in the first half of 2024, and we get to meet more members of the Makerville Community in person then!
Till the next time!